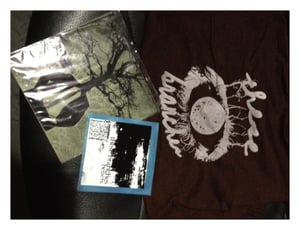 $

8.00
GET ANY SIZE t SHIRT WE HAVE:
((designs include: The EYE ... GDI &&& THE BABY))
in your designated size and a color we choose...
&&
"THE PAYOFF" on VINYL
&&
and "BELIEFS" on limited Compact DISC.
U.S. Shipping INCLUDED IN PRICE...
"NOTE" Any preferences needed in PAYPAL!
We Will Try to
accomodate!
**if we run out of a size/item- we will contact you ASAP to work out optons**